Board of Directors
Applications due each February 1 for the Governing Board of Directors. Click here to see a full job description and apply. Contact Suzanne Stone, Executive Director, sstone@komengreatercetx.org with questions.
Some of our most dedicated volunteers are our Board of Directors and Advisory Board. The expertise and passion that this diverse group of professionals brings to Komen Greater CETX is invaluable in helping us fulfill our mission to save lives and end breast cancer forever. To learn more about volunteering as a Board member, visit our volunteer page. Click on each member's name to learn more about the professional experience they bring to Komen Greater CETX.
Scott O'Brien – President
Partner and Director of Wealth Management, WorthPointe
Scott O'Brien is partner and Director of Wealth Management at WorthPointe, an Austin-based investment and financial planning firm. He has seen a number of his friends and family members affected by breast cancer and wanted to help in Komen Greater CETX's mission of education, treatment and support of research to find a cure so that someday women and their families will no longer have to endure this struggle.
Karen McDaniel, Board Treasurer
Assurance Senior Manager, BDO USA, LLP
Karen has more than 14 years of experience in public accounting, serving both public and privately held companies in the manufacturing, life sciences, and energy industries. Her experience includes coordinating the preparation of financial statements and compliance reports in accordance with GAAP, SEC, and PCAOB guidelines. Karen serves as BDO's Women's Initiative Regional Champion for the Southwest Region, a firm-wide initiative designed to attract and retain talented professionals. She also directs BDO's Audit Quality team.
Karin Foster, Secretary
Karin Foster is a dedicated community volunteer in Austin. In addition to serving Komen Greater CETX for eight years as a weekly office volunteer, Pink Party Gala co-chair, and legislative women's health advocate, she has served as an Executive Board member for several other local organizations, including The Travis County Medical Alliance, Austin Women's Tennis Association, Young Men's Service League, and as Anderson High School PTSA President. Karin was drawn to volunteer with Komen Greater CETX after her sister-in-law was diagnosed with breast cancer and is fiercely passionate about the Komen mission to save lives by meeting the most critical needs in our local community. Karin is married with four children. In her previous life she worked as a human resources professional in healthcare and management consulting.
Allyson Cline
President, Cline HR Consulting
Allyson Cline partners with business owners who are focused on incorporating Human Resource Management solutions to drive business objectives and build a strong and engaged workforce.
She is a business-focused human resource professional who has the proven ability to partner with executives to develop and execute strategic solutions for breakout growth. She has specialized expertise in linking business goals with modern, innovative and common sense based HR solutions that create a competitive advantage and drive organizational success.
Bobbi Dangerfield
Vice President, IT Enterprise Services, Dell
Bobbi Dangerfield led the Global Business Operations organization at Dell. Her role was about making it the easiest company on the planet to do business with. She oversaw the Order to Cash process for the company as well as Global Channel Operations, and BI, Reporting and Analytics for Sales, Operations and Services. She had the privilege of leading a team of more than 5,000 highly engaged team members who took care of Dell customers energetically and passionately every single day.
Lorrie is the SVP of Marketing at Fluence, a leading global provider of Horticulture LED Lighting. Prior to joining Fluence, Lorrie held executive marketing positions and consulting roles at Bridge Partners, Q2 Software, and Dell. A Texas native and avid UT fan, Lorrie has a BS degree from the University of Texas at Austin in Electrical Engineering. Outside of work she enjoys giving back to the community, traveling and spending time on Lake LBJ with her family and friends.
Mary Ellen Dugan
CMO, WP Engine
Joining the Board of Directors in 2017, Mary Ellen Dugan is a senior marketing executive with more than 20 years of experience in strategic marketing, brand building, business development, and advertising. An expert in achieving business objectives via targeted marketing programs, her deep skill set in developing fully integrated global campaigns serves as a vital resource for Komen Greater CETX.
Lisa Galloway
General Counsel, Optiva Inc. & Licensed Realtor at Keller Williams Realty, Inc.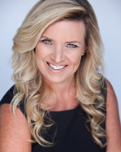 Lisa Galloway is an experienced realtor and corporate, patent, and intellectual property attorney with a broad, unique background of more than 16 years of experience in real estate, law, contracts and negotiations, U.S. and foreign intellectual property and corporate law. She has a unique combination of experience in intellectual property, international business and transactional law in global environments in many high-tech and engineering fields. Her work background includes in-house and Am Law 100 law firm experience counseling clients on a broad range of complex legal, business, and strategic issues. Lisa joined the Board in 2017 and brings her legal knowledge and strong community connections to the affiliate.
Lakshmi Balasubramanian, M.D., M.S.
Oncologist, Texas Oncology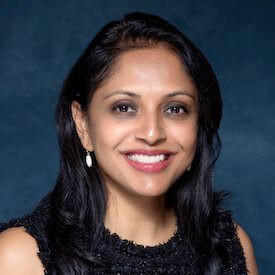 Dr. Bala, as her patients affectionately call her, is an oncologist at Texas Oncology in Austin. Her areas of special interest are women's health, breast cancer, quality of life in survivorship, colorectal malignancies, and novel therapeutic agents. She is very involved in survivorship community outreach programs. An advocate for breast cancer patients, with a specific interest in metastatic disease, Dr. Bala volunteers her time not only on the Komen Greater CETX Board, but also with other nonprofits including Casting for Recovery.
Jane Allen
Jane served as the President of the Board for the Susan G. Komen East Central Texas affiliate prior to the affiliate joining forces with Komen Austin.  A breast cancer survivor, she is a passionate advocate for the services Komen provides.
Bridgette Thomasson
Realtor, Keller Williams – Tyler
Thomasson is an East Texas native and happy to call Tyler home.  Bridgette had a successful career in human resources and consulting working with clients on a national and global level. When she settled in the Tyler area, Bridgette decided to leverage that experience and embark into real estate. She is an active member of the National Association of REALTORS©, Texas Association of REALTORS©, 2017 Treasurer and 2018 President-Elect for the Women's Council of Realtors, and the Greater Tyler Association of REALTORS©. Bridgette was recognized as the 2017 Entrepreneur of the Year by the Women's Council of Realtors Tyler. Bridgette served on the Susan G. Komen East Central Texas Board of Directors prior to the affiliates joining forces in 2019.
Jae Borgard
Vice President, Dell Technologies
Jae is a Vice President at Dell Technologies. She leads a global technology enablement team for a global sales organization. Jae has been in the IT solution industry for more than 30 years in various positions including Program Management, Engineering, Product Marketing, Quality, and Product Operations. Jae also held positions in Shanghai and Singapore for Dell where she gained incredible professional and personal experiences for herself and her family. She immigrated from South Korea in 1973, grew up in California, and holds BS and MS in Chemistry. She lives in Round Rock with her husband, Brad. Jae has two incredible grown daughters, Stefanie and Rebecca; two fabulous sons-in-law, Eric and Shuonan; and four wonderful grandkids, Caroline, Charlotte, Parker, and Peighton.
Yvonne McGill
Senior Vice President & Chief Financial Officer for the Infrastructure Solutions Group, Dell Technologies
Yvonne McGill is Senior Vice President and Chief Financial Officer for the Infrastructure Solutions Group business unit at Dell Technologies. In addition, Yvonne also leads the Global Financial Planning & Analysis and organization and has held various other finance leadership positions since joining Dell in 1997. Before joining Dell, Yvonne spent three years at ManTech International Corporation as Assistant Controller and five years at Price Waterhouse providing audit and accounting services to a variety of technology companies. She holds a bachelor of science degree in accounting from Virginia Tech, and is a Certified Public Accountant. Yvonne participates in various community activities including her board service with Komen Greater CETX. She serves on the board of directors and audit committee for Applied Materials, Inc. Yvonne is also a founding and current Board member for the Dell Women's Employee Resource Group, which focuses on enabling women to grow and thrive through networking, leadership and expertise. Yvonne lives in Round Rock, Texas, with her husband, Mike, and son, Jake, and has two grown daughters, Megan and Caitlin, who are both elementary school teachers.
Advisory Board
Yvonne Carroll
President, Arriba Scientific Inc.
Karen Quintos
SVP, CMO, Dell Inc.
Donna Stockton
Owner Interior Design & Showroom, Stockton Hicks Laffey
Debra Patt, MD
Oncologist/Hematologist, Texas Oncology